We're proud to announce that Lowell has two nominations shortlisted for this year's Women in Credit Awards. Fiona Barker has been shortlisted for Rising Star of the Year and Jill Connolly is on the shortlist for Mentor of the Year. Now in its third year, this empowering event run by Credit Strategy champions women in the credit and financial services industry.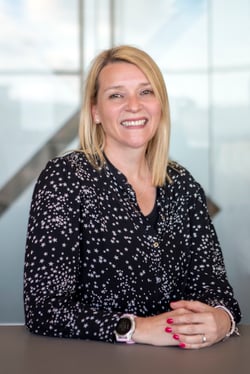 Shortlisted: Fiona Barker, Rising Star of the Year
Fiona has achieved much during her time with Lowell, including making finance accessible and accountable and being a strong advocate for women in credit.
She has not just made a difference to the business but to her colleagues and specifically women across Lowell. Facilitating greater understanding is key to Fiona's approach and she knows that this results from communicating the right information in the right way. In supporting other women who want to advance, she gives her time freely, in individual discussions and broader group sessions. She is able to encourage her audience by explaining in a way that makes her success seem achievable while no less hard-fought. This insight and ability to engage at the right level encourages her colleagues and allows them to see a clearer career path.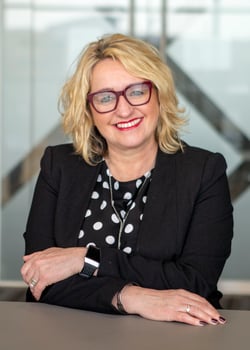 Shortlisted: Jill Connolly, Mentor of the Year
Over the last 25 years that Jill has been working in the credit industry, she has been on an interesting journey, not only developing herself to become an inspirational leader but also many others along the way. Whilst here at Lowell, she has held a variety of different leadership roles, from Senior Collections Manager, Service Delivery Manager and HR Senior Transformational Leader. No matter how busy and highly responsible her day to day job, Jill takes it upon herself to provide exceptional support and mentoring to all of her colleagues, who speak of her in very high regard.
Feedback from colleagues speaks for itself; "Jill is always available to listen to any issue you go to her with, she never turns anyone away from her desk, she is a great mentor and will help you navigate through any problem, but will always allow you to come to your own conclusions with her help. She is honest, fair and always shows great compassion and diplomacy."
Lowell wishes Fiona and Jill the best of luck at the Women in Credit Awards.
For the latest news, insights and updates from Lowell Business, be sure to follow us on

LinkedIn

.